LET THE CONVERSATIONAL MARKETING AUTOMATE & DOMINATE YOUR BUSINESS
We build conversational Messenger chatbot funnels  for your business that turn one turn one-time buyers into long term customers. Plus, our proven marketing A.C.T method helps you tor reduce your marketing cost and maximize profits.
WHY WE ?
We understand that running a business is pretty hard.
It goes beyond the sleepless nights; it involves the hard physical labor of making products and moving things around daily.  To shine in the noisy market, you need to crush your competition and get the best results.
We help your product or service to cut through the noise and ensure that your voice is heard.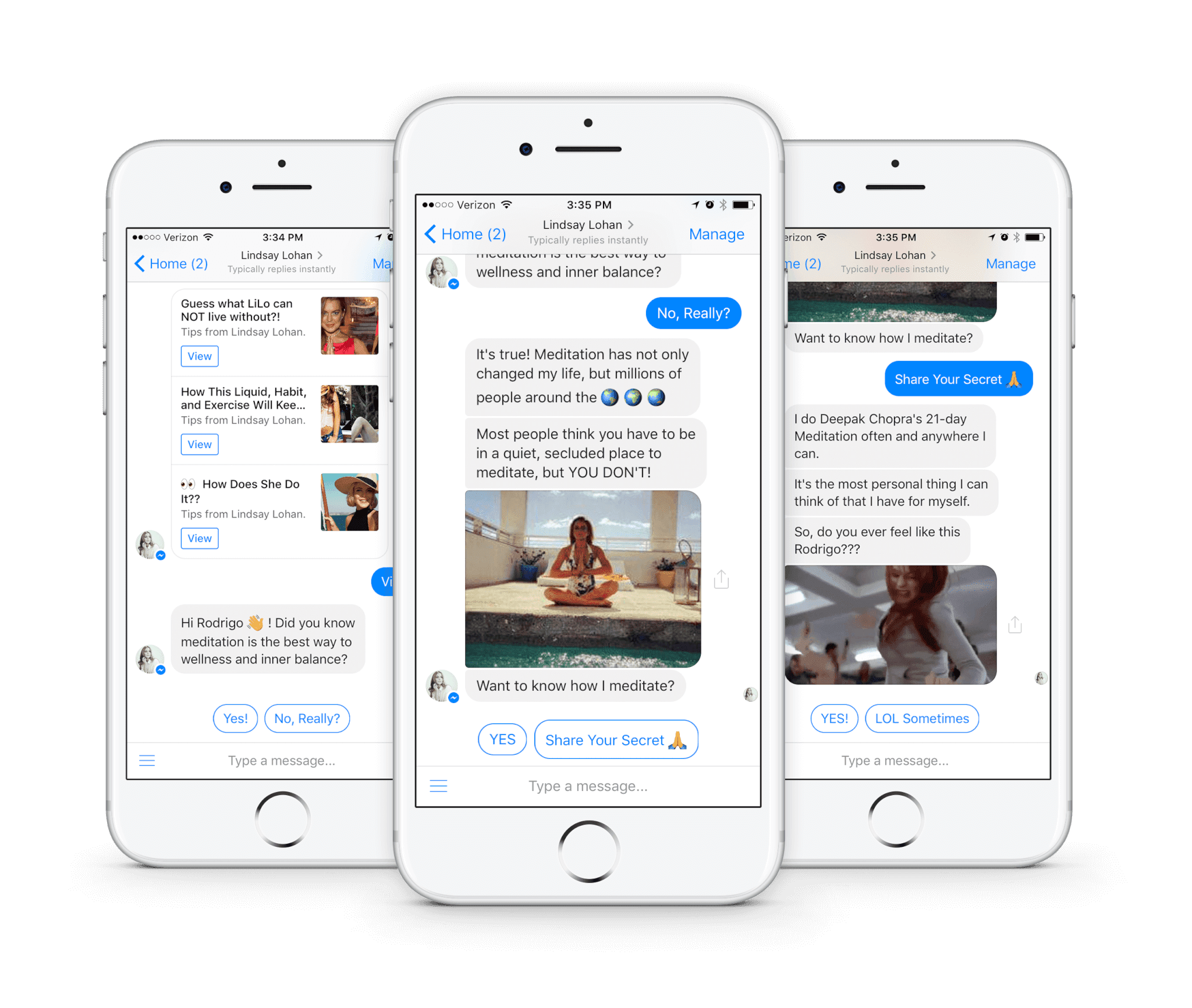 HOW WILL YOU BENEFIT
We do all Heavy Lifting
When it comes to Facebook Messenger chatbot funnel , we know how to build it for business and how to get customers on demand.
Results That Really Matter
You get quality leads, traffic, and appointments which gives you the best Return of Investment.
Excellent  Customer Support:
We develop a good rapport with you and understand your business throughly, which helps us to know your vision, goal, and give you the best Customer Service.
WHY ALL BUSINESS SHOULD START ADAPTING COVERSATIONAL CHATBOTS 🤖
Chatbots can be operational and ready to engage with their define target group 24 hours a day, 365 days a year.
Chatbots allow business to save money and its easy to install with Facebook Page . The cost of keeping them updated are also relatively low
Chatbot gives a touch of personalization by engaging customers with a natural-sounding tone and maintaining a good at interactive communication.
WHAT OUR FOUNDER SAYS:
Marketing with chatbots is one of the best and profitable strategies that every business should apply to reach their target audience and boost sales over time.
The top social media platforms like Facebook and Instagram, has been a powerhouse tool for all modern marketers. More are more consumers are using social media channels to know the products and engage with their favorite brands.
This is the right moment for all businesses to start building bots for their business with a detailed plan of action. The more you wait, the more you lose the opportunity. We look forward to work together and grow your business.
Sincerely,
Arpit Ward
Frequently Asked Questions
Is Chatbots effective?
The short and easy answer is yes. Chatbots are the biggest technology disruptor. They're talking point of every contact centre, every support team and every business across the globe. And despite what you might think, that could be a good thing. Customers like chatbots; more than half of internet users are satisfied with them and around.
How long does it takes to build a fully functional chatbot?
The time required to build a messenger chatbot can take from minimum 5 days to a maximum of 6 weeks, depending on the complexity of the project or automation that the business wish to implement.
Do I need to pay for any platform to install the chatbots?
We highly recommend Manychat, which has FREE and paid plans. Of course, you can begin with a FREE plan right away, but the training also shows how to build bots using a PRO plan.
What is the process to get started with Social Proto?
You can book an online appointment with us, which will help us to understand your business altogether. When you agree to work with us, then we will set up your business account, install the pixel, and set up your ad campaign.
Do you have any business contract?
We don't believe in the contract. But, it takes 90 days to get consistent growth
Hence, we sign an agreement with both parties. So, the client gets the best results with profit.
However, both parties have an option to terminate the services at any time with a 30-day notice.

We build conversational Messenger chatbots for your business that turn one turn one-time buyers into long term customers. Plus, our proven marketing A.C.T method helps you tor reduce your marketing cost and maximize profits.
Marathon Maxima, 101, LBS Road, near Sonapur Signal, Mulund West, Mumbai, Maharashtra 400080